My Little Pony Party Inspiration
Check out my party and the cake that stemmed from all this inspiration.
---
My daughter is turning 5! I am seriously freaking out because I am so not ready for her to be a Kindergartener and being so stinking big. Sometimes it feels like she was just born but then I go through pictures and just about die when I realize how little she used to be.
So I'm the crazy mom who made her pick what her theme was going to be in February. Yep 3 months out, I'm a meanie, she picked it and there was no changing it. I had talked to her about it and she originally said she wanted a Little Einstein's party so I had gone crazy pinning those ideas and then when I talked to her about it the next day she said My Little Pony. Gr! So I told her that was her last chance. Lol.
We have been scouring Pinterest together for months picking up lots of inspiration. I really wish we had a huge house that I could go crazy with but we will have to settle for the park. I'm going to use some canopy's so that I can do more decorating since the park doesn't have pavilions. I have this grand plan in mind but we will see how it all really plays out.
I thought I would share a few of my favorites for now and you can always check out the My Little Pony Party board on Pinterest for more great ideas.
This backdrop is seriously incredible!
This is a little simpler but I love the pony posters!
This mom was brilliant using her daughter's toys as decor. This is much more in my budget, but that also means you need the toys in the first place. Shoot.
I adore this invitation but couldn't afford to pay for it. I made my own in Microsoft Publisher using this as inspiration. Definitely not as cute but it was free.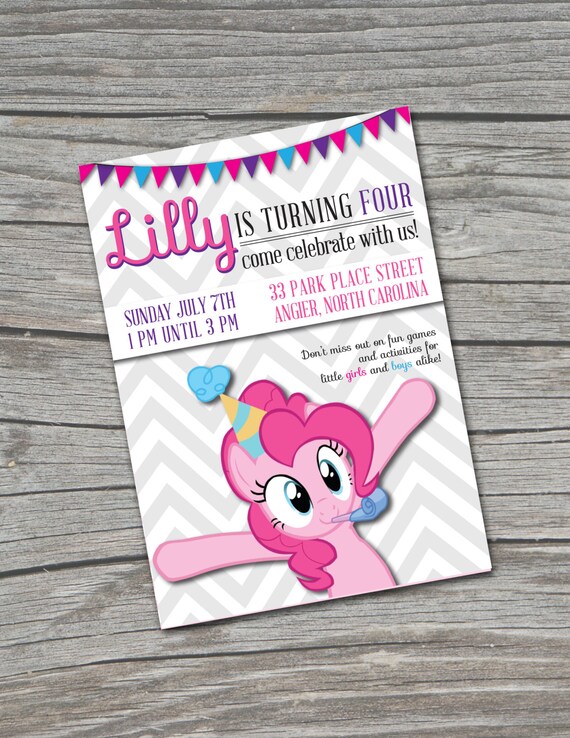 These giant ponies are so stinking cool. I think my kids would run around all day with them pretending to be the ponies.
Last year I did a ruffle cake for my daughter for her birthday and it was big hit. Ruffles just make everything prettier!
I love how elegant this one is!
And of course awesome colorful treats top off any party. I love all these rainbow ideas since we are doing a rainbow theme.
Those rainbow popsicles!
I love these super cute My Little Pony Games
Here are some more seriously awesome ideas for games