Mermaid Bedroom Inspiration
I have always- and I mean ALWAYS- wanted to do a fun themed room. I always see all these beautiful bedrooms people have created and I want that for my kids. Now that my kids are a little older it seemed like a great time to give them a really fun space to be in. My daughter and I searched on Pinterest and had fun pinning different things as inspiration. Here are just a few of our favorites. You can find the rest of our inspiration here.
I think garlands bring such a fun element to a room. This super cute star fish garland is a fun project that I'm going to do with my daughter.
Salt Dough Star Fish Garland- Desperate Craftwives
I adore this backdrop and want to make it into a smaller piece of art for the bedroom.
Glitter Mermaid Backdrop-Kara's Party Ideas
I never like to actually hang frames on the wall because I'm terrified my kids will break the frames. These foam board frames are perfect for a kids room. They are cheap, lightweight, and you can paint them whatever color you need.
DIY Foam Frames of Awesomeness- Sugar Bee Crafts
This bubble mobile is just terrific for a mermaid room.
Bubble Mobile- All Sorts of Random
The mix of colors on this artwork is terrific and I really like all the different aspects of the ocean she brought in.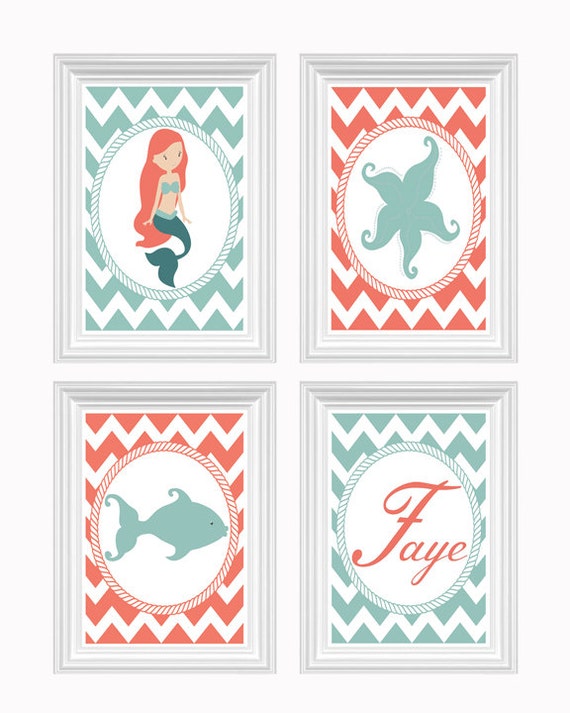 Custom Name Mermaid Art-FM Design Studio
I may be a little biased since I work for Thirty One but when I saw the purple sketchy dots and chevron I knew I would be using it to organize her room.
Totes in Plum Chevron and Sketchy Dot- Thirty One
I love this cute mermaid art. It's no longer available on Etsy but I hope  my talented husband or sister-in-law might be able to make something similar to it.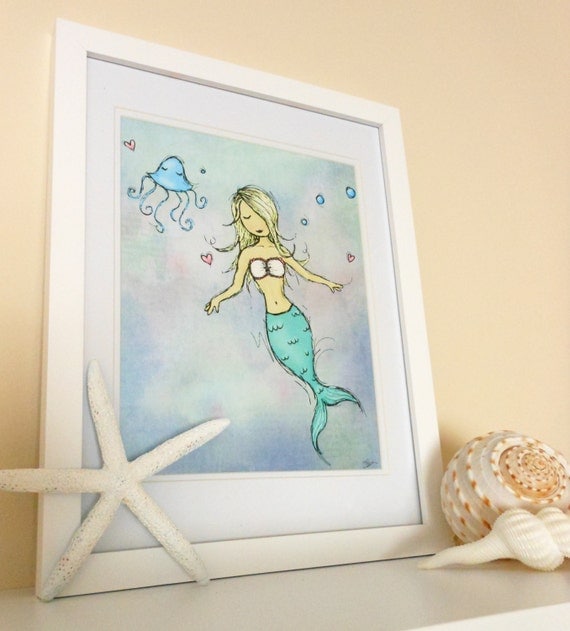 Mermaid Kids Room Art-Grubby Princess
I'm still trying to figure out a way to make this out of something lighter than wood or metal so I wouldn't have to actually mount it on a wall. If you have any ideas please let me know!
I made my own version of this chandelier and love it.
Bead Chandelier- Hostess with the Mostess
This is no longer available on Zulily but I LOVE the ruffles and the ombre-ish color scheme.